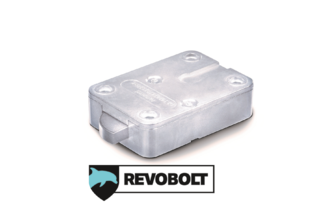 RevoBolt MLS
The new RevoBolt MLS electronic safe lock with a rotobolt (swingbolt) takes reliability, robustness and ease of use a step further. The completely new patented blocking system is more solid and less sensitive to mechanical failures. An ingenious technical detail ensures that the bolt is additionally secured in the closed position. In short, it is a genuine step forward in terms of robustness and reliability. RevoBolt MLS, of course, offers all the features of a multi-level software lock.
The brochure below shows you all the ins and outs of the RevoBolt at a glance, and be sure to take a look at the animation that takes you inside the lock HERE.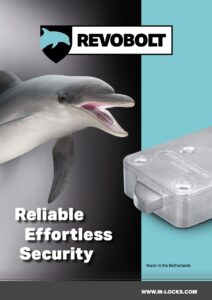 Our sales team can tell you everything about the RevoBolt! So if you want to know more about prices, order a sample or place an order, send an e-mail to sales@m-locks.com or contact your own M-LOCKS sales representative. They are ready for you!
To be combined with
RevoBolt MLS can be combined with the following entry-units:

EuroClass
EuroLine Series
ST Series

Certifications

| | |
| --- | --- |
| VdS | Klasse 2 |
| EN 1300 | Class B |

| | |
| --- | --- |
| IMP | Klasa wyrobu -B- |
| SBSC | Class B (SS 3880:2015) |
| A2P | Class B |

Article number