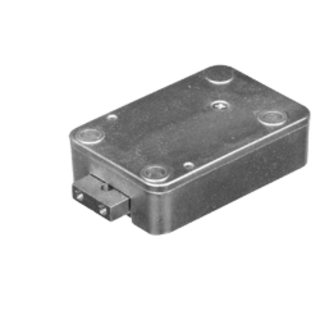 EM2510DX / EM3010DX Electronically controlled motor locks
These electronically controlled safe locks require a custom made control unit.
EM2510DX: To open the automatically closing version, 9V has to be applied to the signal lead. As soon as the 9V signal is removed the lock will open. After approx. 7 seconds this version will close.
EM3010DX: The Push To Close (PTC) version, will close after a signal has been applied and removed from the signal lead.
These motor locks will be delivered including connection cable.
Options
EM2510 DX Motor lock, incl. connection cable
EM3010 DX Motor lock, Push To Close, incl. connection cable
Accessories

| | |
| --- | --- |
| 283 | Mounting plate |
| T016 | Drill protection |

Article numbers

| | |
| --- | --- |
| 04000000 | EM2510DX |
| 04001000 | EM3010DX |
| 65304000 | 283 |
| 65200000 | T016 |